Episodes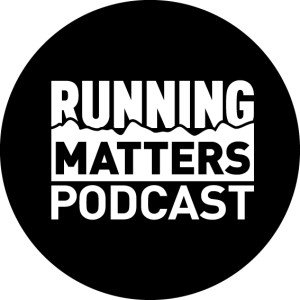 Wednesday Jan 12, 2022
Wednesday Jan 12, 2022
Reesha's story is an inspiration and her legend grows with each podium finish in the Ultramarathon World. 
Reesha found herself, as a 30yr old mother of 2, tipping the scales at an impressive 142kg's. A painful and breathless hike in the Glasshouse Mountains was then the catalyst for the line in the sand to be drawn and 'Reesha the athlete' to be born.
Haddy and Wolf chat with Reesha about her incredible transformation and how she's managed to climb to the top step of some of Australia's toughest Ultra's. There's so much to learn in terms of discipline, routine and gritty determination. Reesha's attitude is no-nonsense and her drive is palpable.
Enjoy!
Please subscribe or follow Running Matters to be notified when each episode is released.
Feel free to use the online discount codes below:
GU Energy Australia (15%): RUNNINGMATTERS
Fractel Performance Running Caps (15%): runningmatters
T8 Running kit (10%): RUNNINGMATTERS20
Runnulla (10%): Mention Running Matters in store.
Precision Hydration (15% off the entire first order of electrolytes): RUNNINGMATTERS15
Raidlight (20%): runningmatters20
Raffertys Coastal Run entry discount: RMPOD21
Cronulla Beer Co (10%): CBC10