Episodes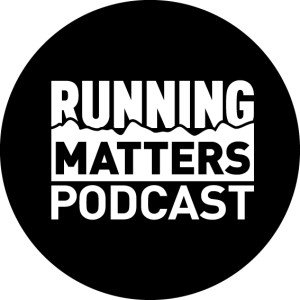 Sunday Mar 13, 2022
Sunday Mar 13, 2022
We have a bumper Mount Stromlo edition this week as Haddy gets the chance to chat with both of the recent SRF 50km Champions Mike Carroll & Juliette Soule. 
The contrast in their history is stark. Mike was recently crowned the AURA Long Course Australian Champion by winning the Brisbane Trail Ultra 110km while for Juliette this was not only her first trail race but her first race of any kind. The potential is mind boggling!
We recap what was an incredible event down in sunny Canberra and grab some great tips on pacing, mindset and nutrition from the pointy end of the field. 
Two sensational athletes in one episode. What more can you ask for?!
Don't forget to check out our discount code for the Jabulani Challenge on April 2nd (RMPOD22)
Enjoy!
Please subscribe or follow Running Matters to be notified when each episode is released.
Feel free to use the online discount codes below:
GU Energy Australia (15%): RUNNINGMATTERS
Fractel Performance Running Caps (15%): runningmatters
T8 Running kit (10%): RUNNINGMATTERS20
Runnulla (10%): Mention Running Matters in store.
Raidlight (20%): runningmatters20
Raffertys Coastal Run entry discount: RMPOD21
Cronulla Beer Co (10%): CBC10
Koda Nutrition (15%): RUNMAT15