Episodes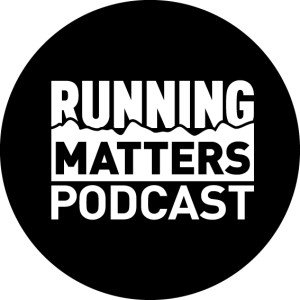 Friday Jul 26, 2019
Friday Jul 26, 2019
Pat Farmer, best known as the only man who has run continuously from the North Pole to the South Pole, is a multiple world record holder for endurance running. He has also run around and across Australia, New Zealand, India, Vietnam and North America. Pat served 8 years as a Member of Australia's Parliament, with 3 years as Parliamentary Secretary for Education, Science and Training. Winner of 'Achiever of the Year' (2000), awarded by Prime Minister John Howard and National Geographic's Adventurer of the Year (2012), Pat has raised millions of dollars for causes during his 30 year running career, including Lifeline, Cancer Council, Australian Red Cross, Diabetes Australia and the Nani Khali Foundation for education of India's girl child.
1999 - Pat established the fastest around-Australia record of continuous running in 191 days and 10 minutes (around 6 months) over 14,662.4km during his Centenary of Federation run. Also, during that run Pat set a new world 10,000km record in 129 days, broke a long- standing Australian record of more than 13,383km in 174 days, set a total of 10 international records including the Western Australia border to border run, the Brisbane to Darwin run, and the world record for the longest tropics run (6307km in 83 days).
1993 - A virtually unknown Pat Farmer secured second place in his first attempt at the Trans-America Road Race - 4719km from Huntington Beach, California to New York, 80km per day for 64 days.
IN ADDITION, PAT IS: Twice - record holder for crossing the Simpson Desert, ranked third in the world for 1000 miles on a track. He also ran 2500km around NSW for charity in 42 consecutive days as well as numerous international and national ultra-marathons, including the first 1,000 mile track race in Australia – the second race of its kind anywhere in the world
Pat shares some of his amazing adventures with us and plenty of advice from an experienced ultra-marathoner.
If you want to track Katie Visco's current trip across Australia, check out her website at katievisco.com
I hope you enjoy this very informative, light-hearted interview.
Feel free to use the discount codes below:
Runnulla (10%): Mention Running Matters in store.
Surf Coast Century entry (10%): RunningMattersSCC2019
GU Energy Australia (15%): RUNNINGMATTERS
Fractel Performance Running Caps (15%): runningmatters
If you enjoyed the Podcast, please subscribe or follow 'Running Matters' to be notified when each episode is released.
Thanks.
Comments
(1)
To leave or reply to comments, please download free Podbean or