Episodes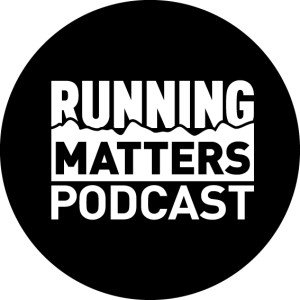 Wednesday Apr 06, 2022
Wednesday Apr 06, 2022
On this week's episode Wolf and Haddy have the pleasure of chatting with WA's Ultra Distance King Phil Gore.
From humble beginnings trying to clock 5km a day, Phil has progressed remarkably to the point where he now holds the Australian Record for the Backyard Ultra format at an astonishing 51 hours and almost 350kms! Phil runs for so long that he needs to get his laundry done mid race!!
We discuss the logistics and mindset of an athlete entering his 3rd straight day of running on almost no sleep. We chat about the importance of military precision in the support crew department, the battle between body and brain, and just how annoying the song "Bird is the Word" can get after 50 straight plays.
Phil also details his plan to take on the World Championships and attack the World Record of 86 hours. Hard to imagine.
Wolf and Haddy had the opportunity to sample a couple of Cronulla Brew Co's new experimental brews during the chat. Praise the Dark Ales!
Enjoy!
Please subscribe or follow Running Matters to be notified when each episode is released.
Feel free to use the online discount codes below:
GU Energy Australia (15%): RUNNINGMATTERS
Fractel Performance Running Caps (15%): runningmatters
T8 Running kit (10%): RUNNINGMATTERS20
Runnulla (10%): Mention Running Matters in store.
Raidlight (20%): runningmatters20
Raffertys Coastal Run entry discount: RMPOD21
Cronulla Beer Co (10%): CBC10
Koda Nutrition (15%): RUNMAT15