Episodes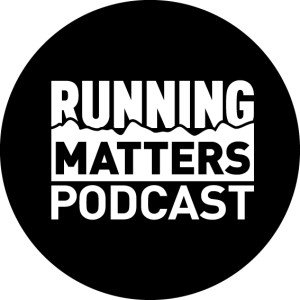 Tuesday May 31, 2022
Tuesday May 31, 2022
Darryl is back by popular demand! 
This week Haddy discusses the results of his recent KODA Sweat and Hydration test and the implications for his training and race nutrition and hydration with a particular focus on the Gold Coast marathon. Olympic marathoner Milly Clark has been kind enough to share her results so we can compare the Sub-Amateur with the Elite!
We also dive into the physiological factors that make an elite runner and the variation in nutrition and hydration needs across the spectrum of athletes. Darryl outlines the science of glycogen storage, stroke volume and running economy and the implications on goal setting and pacing your next race.
We also shoot across to beautiful Orange where Wolf chats with Scott 'Theon' Hazleton about the newest ultra on the calendar: The Lonely Mountain Ultra, set to kick off in October 2022.
If you want to check out Part 1 of Darryl Griffiths click on
https://runningmatters.podbean.com/e/ep102-darryl-griffiths-koda-nutrition-guru/
Enjoy!
Please subscribe or follow Running Matters to be notified when each episode is released.
Feel free to use the online discount codes below:
GU Energy Australia (15%): RUNNINGMATTERS
Fractel Performance Running Caps (15%): runningmatters
T8 Running kit (10%): RUNNINGMATTERS20
Runnulla (10%): Mention Running Matters in store.
Raidlight (20%): runningmatters20
Raffertys Coastal Run entry discount: RMPOD21
Cronulla Beer Co (10%): CBC10
Koda Nutrition (15%): RUNMAT15