Episodes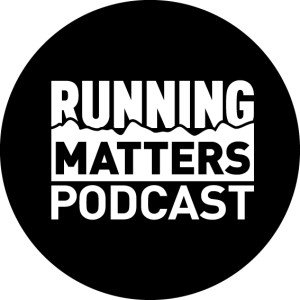 Friday Aug 26, 2022
Friday Aug 26, 2022
Eloise Wellings is one of the true legends of Aussie distance running. We catch her as she returns from a record 5th Commonwealth Games where she ran an impressive 4th in the marathon.
Since we last spoke with Elzy (Ep16) a lot has changed. Apart from the pandemic palava, she has added Sonny to the Wellings tribe and stepped up from gun 5/10km athlete to one of Australia's best marathon runners. From a London debut of 2:29 to smashing Nagoya in 2:25 less than 6 months later, the sky's the limit for Elzy.
We also chat about her role as an ambassador for the Blackmores Running Festival, it's push to become the next official World Major on the marathon circuit and what Aussie runners and supporters can do to help make this happen. 
Elzy's perspective on life and running is incredibly inspiring and the practical advice that she shares is so valuable. 
Enjoy!
Please subscribe or follow Running Matters to be notified when each episode is released.
Feel free to use the online discount codes below:
GU Energy Australia (15%): RUNNINGMATTERS
Fractel Performance Running Caps (15%): runningmatters
T8 Running kit (10%): RUNNINGMATTERS20
Runnulla (10%): Mention Running Matters in store.
Raidlight (20%): runningmatters20
Raffertys Coastal Run entry discount: RMPOD21
Cronulla Beer Co (10%): CBC10
Koda Nutrition (15%): RUNMAT15
#runnulla #raidlight #fractel #gymeaalliedhealth #basecampaltitude #guenergy #cronullabeerco #runningmatterscoaching #kodanutrition