Episodes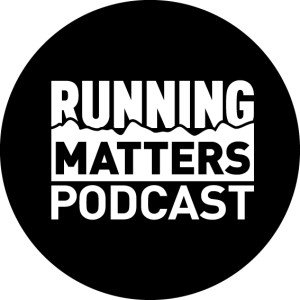 Saturday Sep 03, 2022
Saturday Sep 03, 2022
This week we have the pleasure of chatting with Aussie distance superstar and Commonwealth Games Marathon Gold medalist Jessica Stenson. Serious fan boy moment for Haddy and Wolf!
We discuss the highlights of Jess's career (2 * Olympics, 3 * Comm Games) and what it takes to maintain such an incredible standard of marathon running. We dive into the specifics of her victory in Birmingham and get some great tips for the average punter. 
Jess describes her role as ambassador for the Blackmores Running Festival and it's bid for World Marathon Major status. She also guarantees that a shift in underwear could be the answer to Haddy's Sub 3hr marathon dreams! (Go to rundies.com.au and use the code RMP15 to get 15% off Jess's great range of gear).
Enjoy!
Please subscribe or follow Running Matters to be notified when each episode is released.
Feel free to use the online discount codes below:
GU Energy Australia (15%): RUNNINGMATTERS
Fractel Performance Running Caps (15%): runningmatters
T8 Running kit (10%): RUNNINGMATTERS20
Runnulla (10%): Mention Running Matters in store.
Raidlight (20%): runningmatters20
Raffertys Coastal Run entry discount: RMPOD21
Cronulla Beer Co (10%): CBC10
Koda Nutrition (15%): RUNMAT15
#runnulla #raidlight #fractel #gymeaalliedhealth #basecampaltitude #guenergy #cronullabeerco #runningmatterscoaching #kodanutrition