Episodes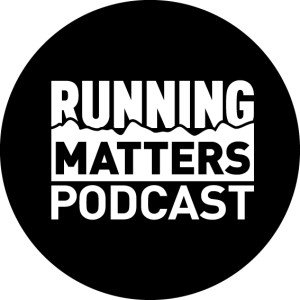 Monday Nov 01, 2021
Monday Nov 01, 2021
Vlad Ixel has done it all. His list of race wins is mind blowing. Across the globe Vlad has dominated everything from Vertical Km racing to 100km Trail Ultra's. He is a real pioneer in terms of Aussie's racing overseas and was one of the first trail runners to turn his ability into a marketable product and fulfill his dream of becoming a full time sponsored athlete.
We talk about Vlad's transformation from a Mother guzzling, pack a day smoker to one of the fastest trail runners on the planet. Vlad's determination to chase his dream is palpable and the attention to detail displayed in order to get there is second to none.
We discuss the challenges of being a pro athlete overseas but also the simple pleasure of running and racing for a living.
Vlad share some tremendous training and racing tips in his capacity as a premier athlete and coach. Truly the ultimate professional.
Well worth a listen!
We also shoot over to Sean @ Runnulla to chat about the Salomon Ultra Glide. It's a cracker!
Please subscribe or follow Running Matters to be notified when each episode is released.
Feel free to use the online discount codes below:
GU Energy Australia (15%): RUNNINGMATTERS
Fractel Performance Running Caps (15%): runningmatters
T8 Running kit (10%): RUNNINGMATTERS20
Runnulla (10%): Mention Running Matters in store.
Precision Hydration (15% off the entire first order of electrolytes): RUNNINGMATTERS15
Raidlight (20%): runningmatters20
Raffertys Coastal Run entry discount: RMPOD21
Cronulla Beer Co (10%): CBC10