Episodes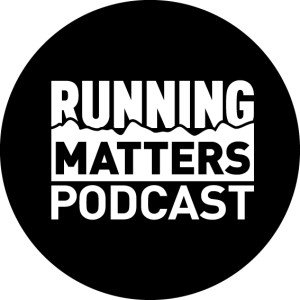 Tuesday Dec 14, 2021
Tuesday Dec 14, 2021
Cousin Benny is a runner, a climber, a medical researcher and a dietetics gun for hire. He's been a crucial link in the NORG chain for many years now as he keeps the average age down and the 'rig rating' up.
This week Wolf and Haddy have the pleasure of discussing the latest in nutrition research and the details of Ben's dietetics honours project.
We delve into the claims that food companies can make on their packaging and help you wade through the bullshit next time you're scanning the nutrition content in the supermarket. We also get stuck into the differences in energy gels and why GU is still the King! 
Ben fills us in on the surprising results when comparing beer to other fluids as a rehydration technique. You won't be disappointed!
So grab yourself a Cronulla Beer Co - Easy Tiger - and enjoy this episode.
Please subscribe or follow Running Matters to be notified when each episode is released.
Feel free to use the online discount codes below:
GU Energy Australia (15%): RUNNINGMATTERS
Fractel Performance Running Caps (15%): runningmatters
T8 Running kit (10%): RUNNINGMATTERS20
Runnulla (10%): Mention Running Matters in store.
Precision Hydration (15% off the entire first order of electrolytes): RUNNINGMATTERS15
Raidlight (20%): runningmatters20
Raffertys Coastal Run entry discount: RMPOD21
Cronulla Beer Co (10%): CBC10